Councilwoman Kathy Horgan greets Mayor Pasquale Menna at the Mayor's Ball in 2016. (Photo by John T. Ward. Click to enlarge.)
By JOHN T. WARD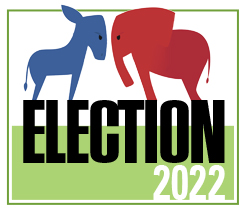 Yet another Red Bank Democratic official is heading for the exit while decrying "divisiveness" stoked by party leadership.
Councilwoman Kathy Horgan told redbankgreen Tuesday that, "with a heavy heart," she's not seeking a sixth three-year term.
Meanwhile, a political newcomer has stepped forward hoping to succeed Pasquale Menna as mayor.