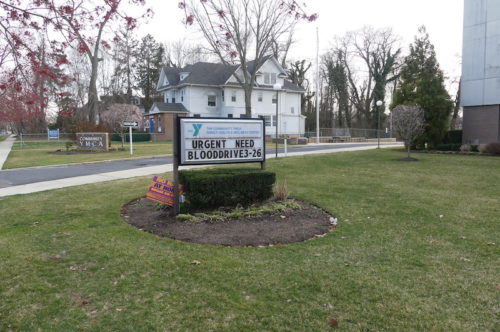 No walk-ins will be allowed at the blood drive. Below, an American Red Cross letter addresses safety concerns. (Photo by John T. Ward. Click to enlarge.)
A blood drive employing "extreme precautions" is scheduled for Thursday in Red Bank to help address a shortage worsened by the COVID-19 pandemic.
A 'drop & go" food drive will be held at the same time.