After four weeks as a pandemic-era drive-thru, the Red Bank Farmer's Market plans to resume walk-thru shopping Sunday, its operators announced Tuesday.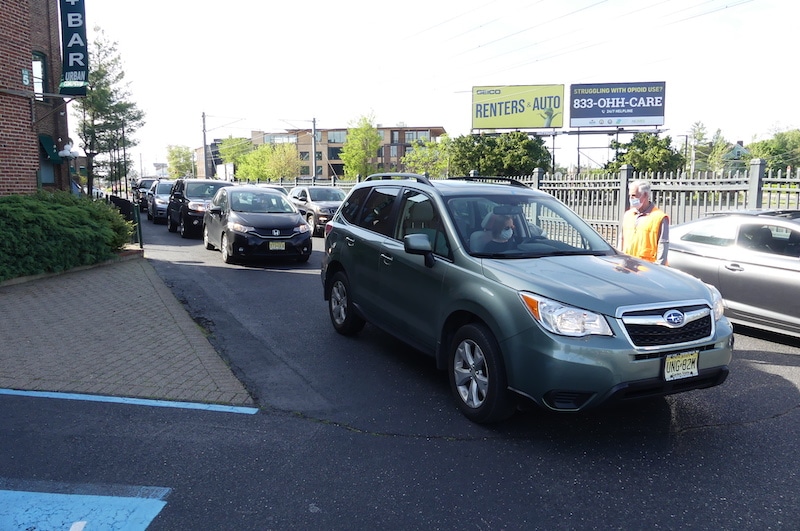 The Red Bank Farmer's Market reopened Sunday, with some changes to limit the spread of the virus that causes COVID-19.
The foremost modification: the market is now temporarily a drive-thru only, with customers encouraged to pre-order their purchases.
Kurt Poehler, above, and his crew from Spring House Farms were ready with arrays of colorful fruits and vegetables.
The popular Red Bank Farmer's Market will be back sooner than expected, redbankgreen has learned.
Unfortunately, shoppers won't be allowed out of their cars to squeeze, sniff and taste until the COVID-19 pandemic is no longer considered a threat.
What's Going On Here? Read on.