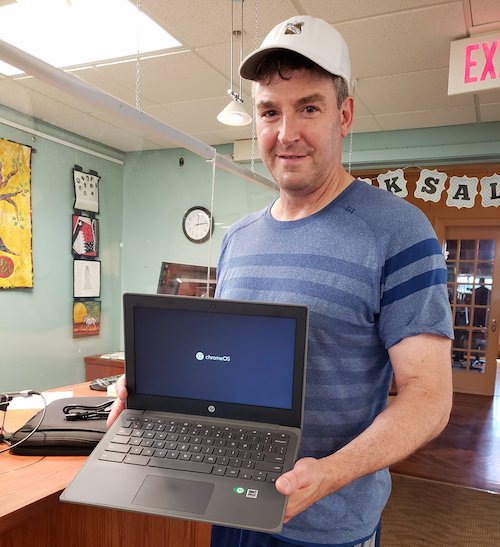 The Red Bank Public Library has added Chromebooks to the information technology available for borrowing by patrons.
The funding will pay for 500 Chromebooks, according to the announcement. (Photo by  John T. Ward. Click to enlarge.)
Press release from the New Jersey Pandemic Relief Fund 
The New Jersey Pandemic Relief Fund announced November 20 that it will provide $187,000 to Red Bank Borough Public Schools to help students stay connected via remote learning.
Red Bank is one of nine districts across the state sharing more than $2.6 million from the NJPRF to help bridge the digital divide exacerbated by the coronavirus pandemic, which has forced many New Jersey school districts to switch to remote learning.