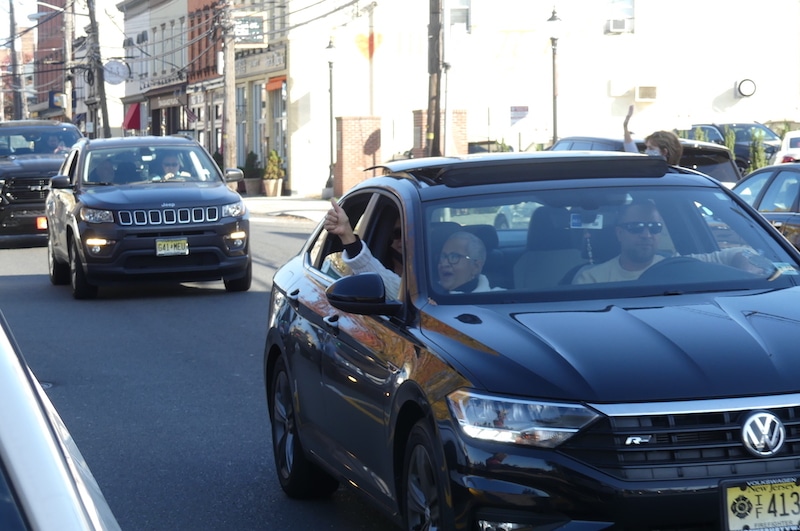 For more than five hours Saturday, a small, rotating group gathered in Riverside Gardens Park for a low-key celebration of the election of President-elect Joe Biden and Vice President-elect Kamala Harris.
There were no speeches: just virtual hugs, some tears, as well as cheers – punctuated by honking horns and occasional middle fingers from passersby on West Front Street.
Below are some some reflections on the election outcome among participants.