Alyssa Geary, below, teaches at the Red Bank Middle School. (Click to enlarge.)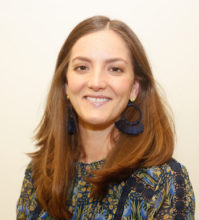 On August 25, the New Jersey Department of Education announced 21 educators as the 2021-2022 County Teachers of the Year during a virtual awards ceremony.
Among them: Red Bank Middle School teacher Alyssa Geary, who garnered the honor for Monmouth County.