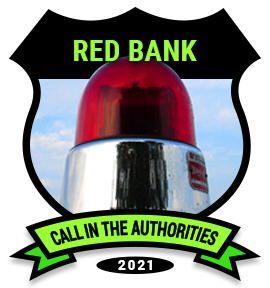 The crime and arrest reports below were provided by the Red Bank Police Department for May, 2021. This information is unedited; see below for additional information.
CRIMES
Theft: In the area of Riverview Plaza on 05/12/2021 a theft of a wallet was
reported. The victim stated a wallet valued at $80.00 was missing containing $20.00 US currency, a NJ driver's license, a debit card, and multiple credit cards. Ptl Michael Zadlock.