Democratic mayoral candidate Billy Portman flipped burgers at the event. (Photo by John T. Ward. Click to enlarge.)
By JOHN T. WARD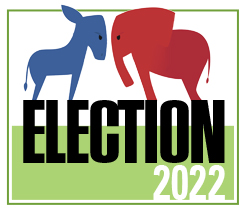 The outcome of the public question on the ballot in Red Bank's November election – whether to change the forms of both government and elections – appears an easy call.
Voters last year overwhelmingly approved the creation of a Charter Study Commission, which in turn unanimously moved the referendum to the ballot in July. And so far, no organized opposition has emerged.
Still, looking over their shoulders, referendum advocates held a Labor Day campaign launch event with the aim of drumming up support at the polls.