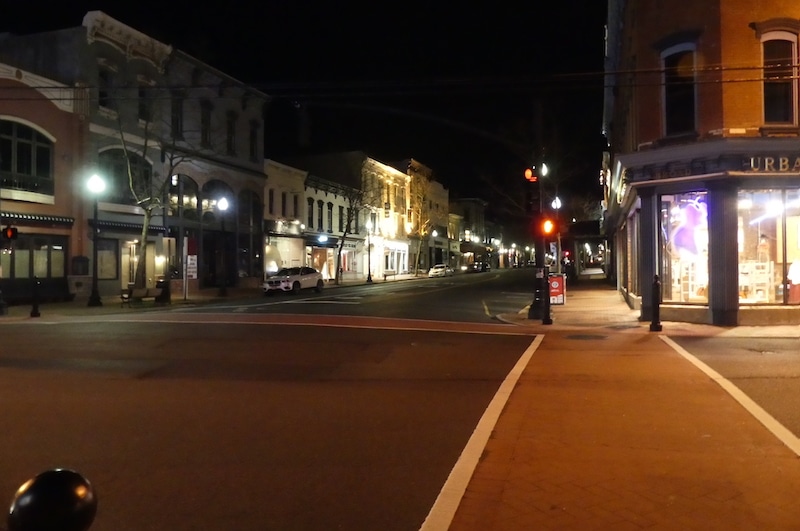 Downtown Red Bank was nearly empty on a Friday night last March as pandemic restrictions on economic and social activity took effect. (Photo by John T. Ward. Click to enlarge.)
By JOHN T. WARD
Red Bank's government will receive a direct infusion of nearly $1.18 million under the $1.9 trillion pandemic recovery bill passed by Congress earlier in the day, officials said Wednesday night.
The funds will enable the borough to begin filling its own budgetary holes while providing aid to renters, small businesses and local non-profits, said an elated Mayor Pasquale Menna.
But one item it can't be used on, contrary to the suggestion of a council candidate, is repairing the shuttered Senior Center, according to two officials.