A Red Bank man has been charged with multiple instances of alleged "upskirting" women and girls in supermarkets and liquor stores two months after he was arrested on similar charges, the Monmouth County Prosecutor's Office announced Tuesday.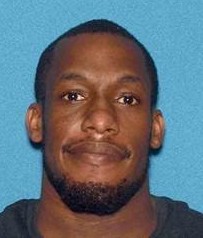 Christopher W. Cox, 33, right, of Waverly Place, was rearrested January 12 and charged with "numerous similar offenses, including eight involving victims who are believed to be juveniles," according to the announcement by Prosecutor Raymond S. Santiago.
As reported in November, prosecutors accused Cox of following female shoppers around the ShopRite supermarket in Shrewsbury and "using his cell phone in a manner indicating that he was surreptitiously taking photos of them from behind."
That alleged incident occurred October 20. Cox was seen exiting the store shortly after 5:45 p.m. and leaving the area in a white Dodge Durango, the office said.
A week later, police pulled over Cox's vehicle on Newman Springs Road in Red Bank. After initially obeying a command from an officer to exit his vehicle, Cox quickly reentered the SUV and sped away from the scene, with the officer releasing his grip on him in order to avoid getting dragged by the vehicle, according to the report.
Cox, who "has recently been employed as a plumber," was arrested shortly afterward in Little Silver and taken into custody without incident, the MCPO said.
The ensuing investigation ultimately led to the seizure of a large-capacity gun magazine and numerous digital video files in Cox's possession, most depicting girls and women being surreptitiously filmed from below using a cell phone placed in a grocery basket, duffel bag, or other means of conveyance, authorities alleged.
The alleged incidents took place at the following times and locations:
• Shortly before 4 p.m. on Wednesday, November 10, 2021 at the ShopRite Wines
& Spirits on South Avenue East in Westfield (Union County)
• Shortly before 6:15 p.m. on Wednesday, November 10, 2021 at the ShopRite
supermarket on West Grand Street in Elizabeth (Union County)
• Shortly before 1:15 p.m. on Monday, May 30, 2022 at the ShopRite of
Shrewsbury
• Shortly before 4 p.m. on Friday, July 1, 2022 at an unspecified Walmart
• Shortly after 12:30 p.m. on Monday, July 4, 2022 at the ShopRite supermarket at
the intersection of routes 36 and 71 in West Long Branch
• Shortly after 2:45 p.m. on Monday, July 4, 2022 at an unspecified Foodtown
supermarket
• Shortly before 1:45 p.m. on Saturday, September 10, 2022 at the Whole Foods
supermarket on Route 35 in Middletown
• Shortly before 1:45 p.m. on Sunday, September 18, 2022 at the ShopRite of
Shrewsbury.
Cox is charged with eight counts of second-degree endangering the welfare of a child, nine counts of third-degree possession of child sexual abuse materials, nine counts of third-degree invasion of privacy, two counts of fourth-degree criminal sexual contact, and a single count of fourth-degree possession of a large-capacity gun magazine.
The criminal sexual contact charges are connected to incidents alleged to have occurred on Friday, November 11, 2022, and Monday, January 2, 2023, in which Cox surreptitiously videotaped himself rubbing his pelvic area on clients while in their homes, in one case exposing himself and performing a lewd act, the MCPO said.
Convictions on second-degree criminal charges are punishable by up to 10 years in state prison.
This case has been assigned to Monmouth County Assistant Prosecutor Ryan Lavender
of the Special Victims Bureau. Cox is being represented by Christian Fleming, with an office in East Brunswick.
In advance of a detention hearing tentatively scheduled for Thursday, prosecutors will seek to keep Cox detained as the case against him proceeds, Santiago's office said.
"The conduct being alleged and the frequency of the incidents associated with the
charges announced today are equally concerning and disturbing," Santiago said. "We are urging anyone who believes they may have been a victim of Mr. Cox to please come
forward and tell us what they know."
Anyone with information is urged to contact MCPO Detective Sergeant Shawn Murphy at 800-533-7443 or Shrewsbury Detective Daniel DeCristofaro at 732-741-2500, extension 230. Confidential information may be submitted to the Monmouth County Crime Stoppers tip line at 1-800-671-4400; by downloading and using the free P3 Tips mobile app (available on iOS and Android); by calling 800-671-4400, or by going to the website.
If you value the news coverage provided by redbankgreen, please become a financial supporter for as little as $1 per month. Click here to set your own level of monthly or annual contribution.