Red Bank's Lunch Break will move to an interim location during construction on its home facilities, the social services nonprofit announced Wednesday.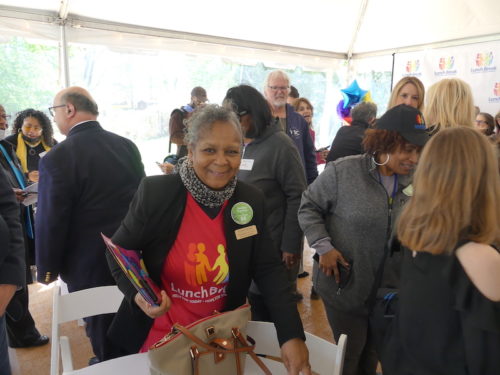 Lunch Break Executive Director Gwen Love, above, welcomed more than 100 guests as the Red Bank social services nonprofit kicked off a $12 million expansion of its Red Bank home Thursday.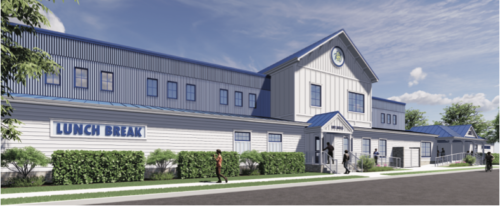 Lunch Break's proposed addition, as seen looking west along Drs. James Parker Boulevard. Below, executive director Gwen Love testifying. (Rendering by Kellenyi Johnson Wagner. Click to enlarge.)
By JOHN T. WARD
Despite some misgivings about its impact on a problematic corner, Lunch Break won approval for a $12 million expansion from the Red Bank zoning board last week.
Board members cited the food-security charity's "inherently beneficial use" in granting unanimous approval.