Off-limits for two months for synthetic turf replacement, the stadium field at Count Basie Park in Red Bank reopened this week.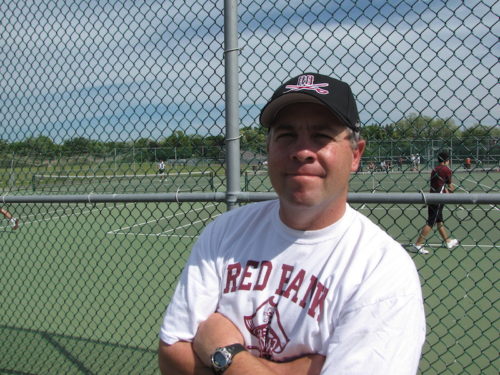 Louis 'Del' DalPra at Red Bank Regional in 2009. (Photo by John T. Ward. Click to enlarge.)
By JOHN T. WARD
Former Red Bank Regional High athletic director and coach Louis 'Del' DalPra was named director of the borough's parks and recreation department Wednesday night.