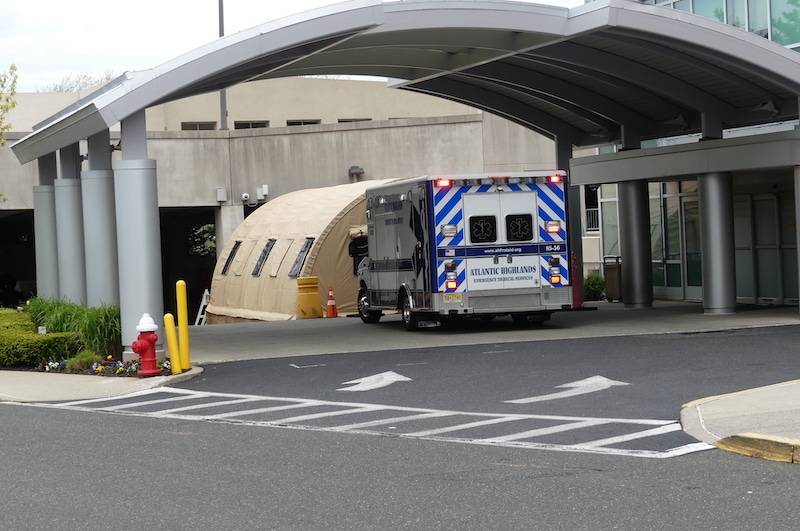 The Emergency Room entrance at Riverview, as seen last May. (Photo by John T. Ward. Click to enlarge.)
A Sea Bright man shot in an attempted robbery in Paterson turned up in the hospital in Red Bank late Friday, Passaic County law enforcers said Saturday.
As reported Saturday by the Daily Voice, the unidentified 27-year-old victim was wounded in Paterson, 60 miles from Riverview Medical Center, where he landed in the emergency room.