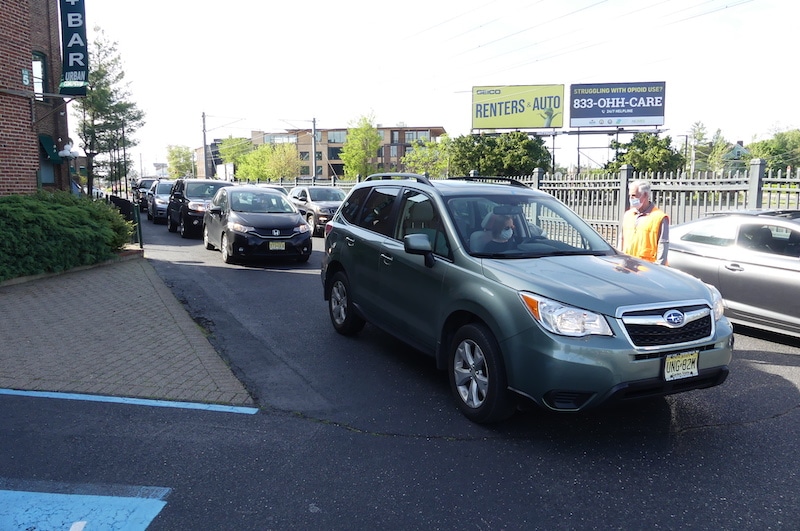 The Red Bank Farmer's Market reopened Sunday, with some changes to limit the spread of the virus that causes COVID-19.
The foremost modification: the market is now temporarily a drive-thru only, with customers encouraged to pre-order their purchases.
Kurt Poehler, above, and his crew from Spring House Farms were ready with arrays of colorful fruits and vegetables.