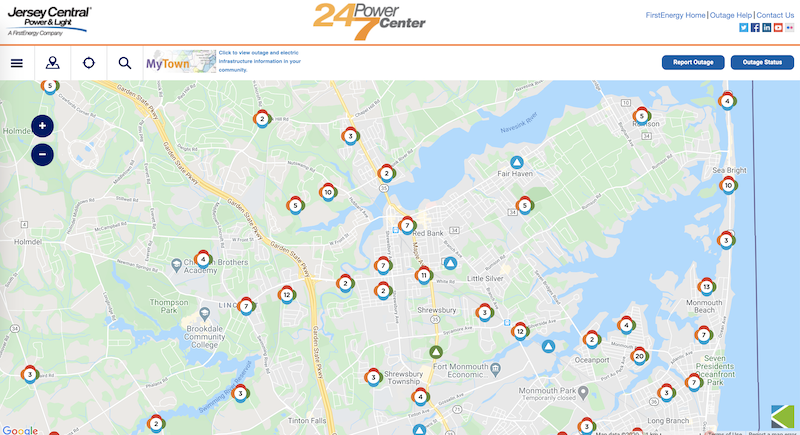 An unidentified runner on River Road in Fair Haven soldiered through a downpour during Tropical Storm Isais Tuesday.
The storm left hundreds of customers on the Greater Red Bank Green without power, a condition that continued Wednesday morning. Utility provider JCP&L's online outage map reported 52 percent of its 291,000 customers in Monmouth County still without electricity as of 6 a.m.
The weather outlook for Wednesday is sunny, with a high of about 87 degrees. Check out the extended forecast by the National Weather Service below.
(Photo by John T. Ward. Click to enlarge.)