Rumbling back into Fair Haven Friday night after missing out on 2020: the summer-ending food-and-fun extravaganza known as the Fair Haven Firemen's Fair.
Here's what you need to know if you're going.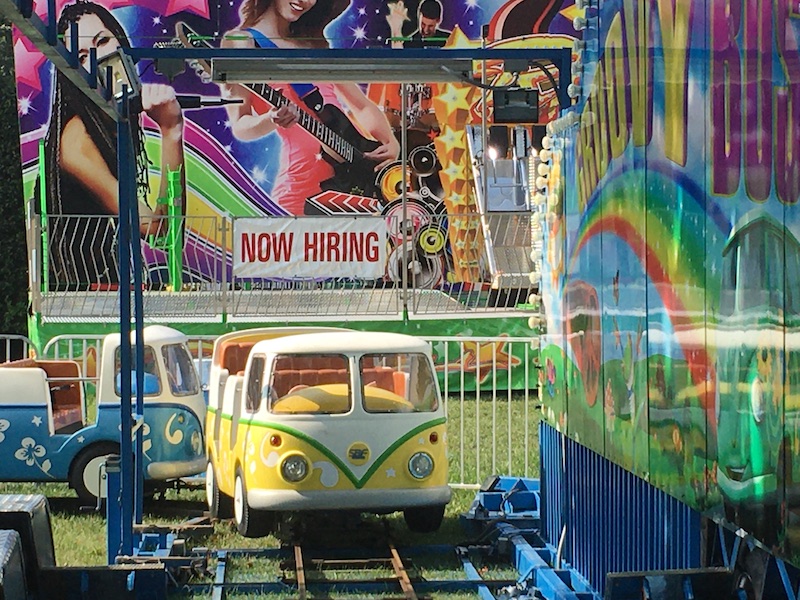 The weeklong fair bills itself as the largest firemen's fair in New Jersey, and the second-largest fair of any kind in the state. It's also got a deep history dating back to 1906. But last year's edition was cancelled over concerns about the spread of the COVID-19 virus.
Hosted by and benefitting Volunteer Fire Company No. 1, the revived festival features food, carnival rides, live music, 50-50 drawings, firetruck rides and more. But there are a few changes.
• Absent this year is the customary seafood tent. But food will be available on both the River Road side of the firehouse and the concession stand out back. The respective menus are at right.
• Another change: ride tickets have been replaced by ride-credit cards sold via touchscreen devices at three ticket booths.
Booths will be open starting at noon each day to help cut down on lines of customers. Here's a primer on how to use the machines.
• The fair is held on the firehouse grounds, at River Road and Battin Road.
Parking on nearby streets is limited. Most visitors who arrive by car park at the nearby Acme shopping center.
• The fair runs daily through Saturday, September 4, except Sunday, August 29, when it is closed. Hours are 6 p.m. to 11 p.m. Fridays and Saturdays, and 6 p.m. to 10 p.m. all other nights.
• The weather forecast for the fair's first two day isn't great, unfortunately. Here's the extended outlook.
(Photos by John T. Ward. Click to enlarge.)