With Mayor Pasquale Menna in the background, Councilman Ed Zipprich attached a borough pin to the jacket worn by Angela Mirandi after her swearing-in as council member in February. (Photo by John T. Ward. Click to enlarge.)
By JOHN T. WARD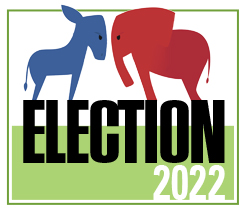 Eight days after former councilman Mark Taylor blasted current Councilman Ed Zipprich as the source of "chaos" in Red Bank government, Zipprich returned fire Wednesday.
In a prepared statement, Zipprich slammed Taylor for "ineptitude" as a council member and for purported failures of leadership at the Red Bank Borough Education Foundation.
Taylor, in turn, doubled down in his attack on Zipprich.