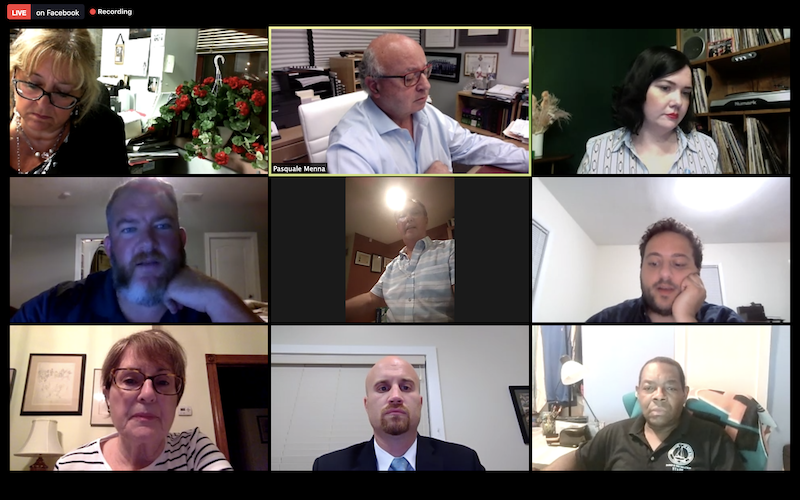 A screengrab of the council's session Wednesday night. (Zoom screengrab. Click to enlarge.)
By JOHN T. WARD
Rifts among Democrats were on almost nonstop display during a three-hour meeting of the Red Bank council Wednesday night.
While Councilman Ed Zipprich pressed for a probe into an email leak he said had smeared his reputation, at least two of his colleagues were more concerned about his intervention in the bidding for a new trash hauling contract.
But first, the all-Democratic body split over proposed budget cuts pushed by Councilman Michael Ballard that others saw as unwise.